Master The Guitar
Guitar Lessons With Michael Palmisano
Michael's Step-By-Step Beginner To Advanced Guitar Course

Weekly Guitar Lessons & Challenges

Post Videos For Feedback And REACT Requests

Active Community Of Music Fans Sharing Incredible Performances

Just $14.99 / Month!
The Best Guitar Instruction Online
A Committed Guitar Instructor
Learn from Michael Palmisano, award-winning GIT grad, and 15+ year professional guitarist with 90k+ students.  "I'm working hard and getting better every day. Do it with me!' - Michael
Lessons for every level and taste
Find your voice
These courses focus on explaining the "why" behind the notes, and how to utilize music theory to bridge the gap between rhythm and lead guitar. 
Comprehensive lessons for beginner, intermediate, and advanced players

Learn how to "sound like you" 

Improvise with confidence in any genre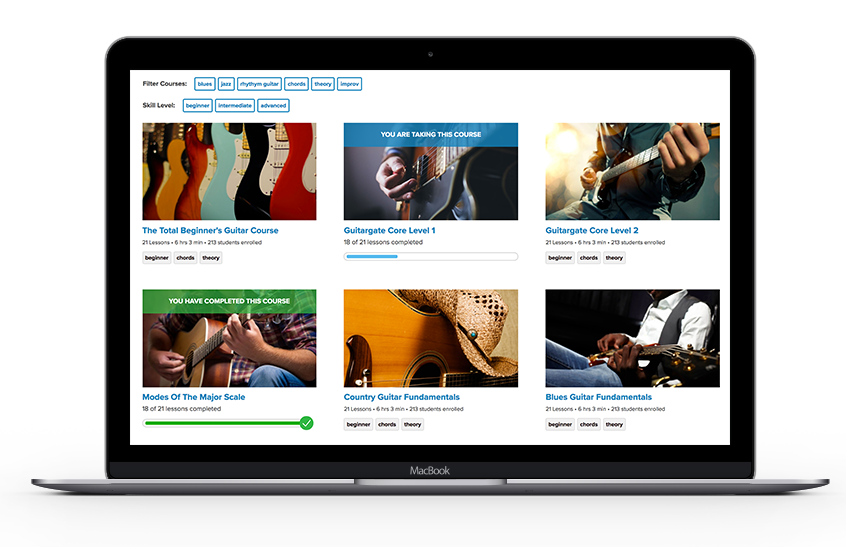 Get Personal Instructor Feedback
Get Personal Instructor Feedback
Post videos and get real feedback on your playing from your instructor. Unlike most online learning tools, you receive personal attention. This is as close as you'll get to having a teacher in your home.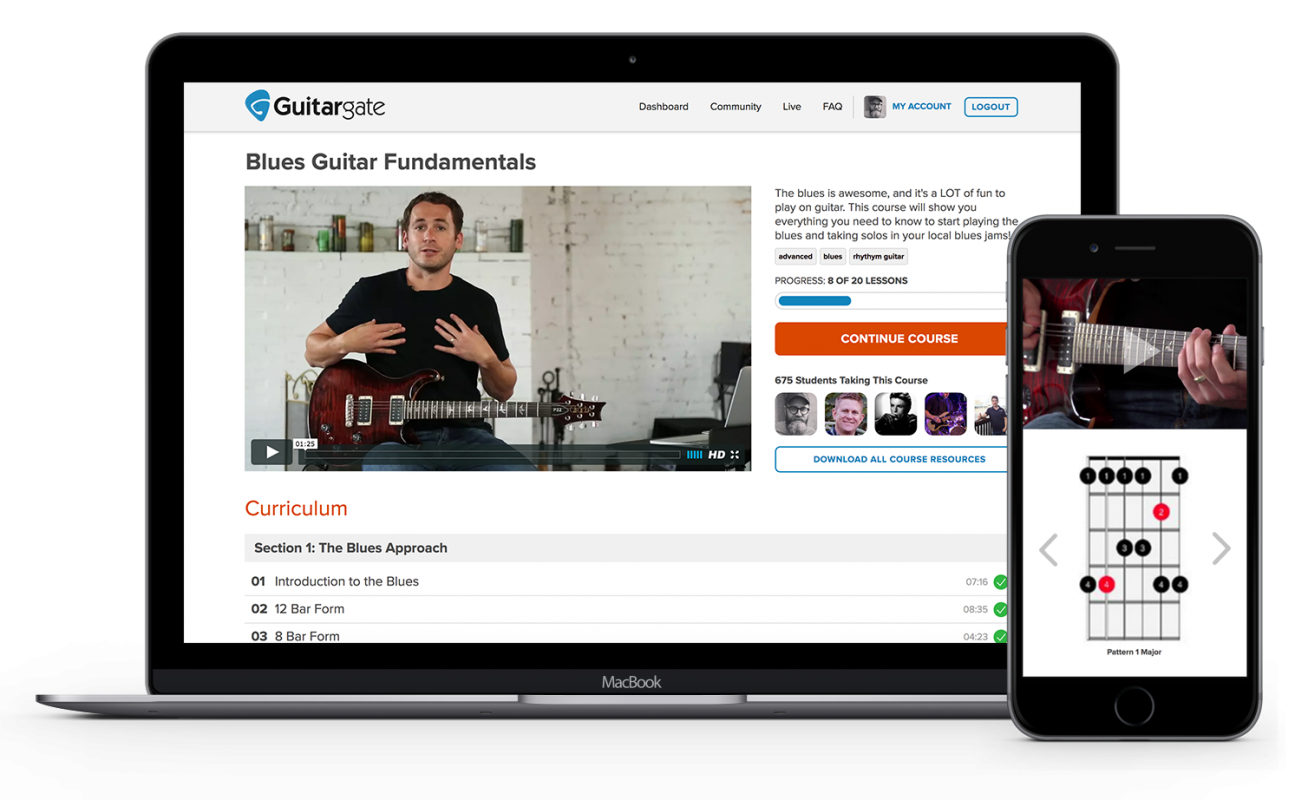 Get Started for Free
Get Started
Sign up now to stream our video lessons and join the Guitargate community!